VFLEXI: 2-Part Polymer Modified Cementitious Waterproofing Membrane
vFlexi is a highly flexible 2 part polymer modified cementitous waterproofing membrane. It is suitable to be applied on concrete and mortar to prevent water infiltration as to fill and seal pores and voids crack and hair line of all substrates and yet provides a breathable coating which allows water vapour transmission. vFlexi also acts as a protective layer for concrete or masonry substrates. vFlexi, as compared to other products under Vodapruf, is considered to be the main core of the waterproofing category.
Economical
Can be applied on damp surfaces
Excellent adhesion bonds to porous and non-porous surfaces
Non-toxic and is approved for potable water use
Applied directly to the concrete by brush
Good elongation
Non-corrosive to steel and iron
High resistance to carbon dioxide and chloride ion diffusion
Additional Cementitious Waterproofing Products
(Click/Hover on each to find out more)
Acrylic-Based Waterproofing
vArcylic is a single component ready to use UV resistant waterproofing membrane. vAcrylic is ideal and perfectly suitable for exposed applications such as on roofs and walls. vAcrylic comes in various colour options.
Waterproofing Slurry
vSlurry is a highly economical and affordable 2-component polymer-cement waterproofing. vSlurry is flexible, at the same time contains limited elongation properties.
Colorless Facade Waterproofing
vWaterRepel is Vodapruf's colorless facade waterproofing, which means this waterproofing product becomes completely transparent after drying. vWaterRepel is ideal in repelling water and protecting building structures from driving rain.
Waterproofing Powder
vWaterplug is a highly reactive cementitious waterproofing powder that works by completely and immediately stopping the flow of water.
APPLICATION WITH vFLEXI MESH
vFlexiMesh is a flexible fabric used as reinforcement in the application of liquid waterproofing where substantial movement is anticipated. It is designed so as to allow liquid waterproofing to pass through; thereby forming a compact reinforced sandwich system upon application problem between the top and bottom layers should a high force be applied on it.
It shall be laid onto the 1st coat of vFlexi before it is totally dry to enable it to adhere onto the 1st coat and leave to dry prior to the 2nd coat application.
vFlexiMesh shall be used at area that are prone to cracks and movement such as wall-floor joints and R.C flat roof that are exposed high thermal expansion/contraction rate. vFlexiMesh will increase the crack-bridging ability of vFlexi waterproofing coating.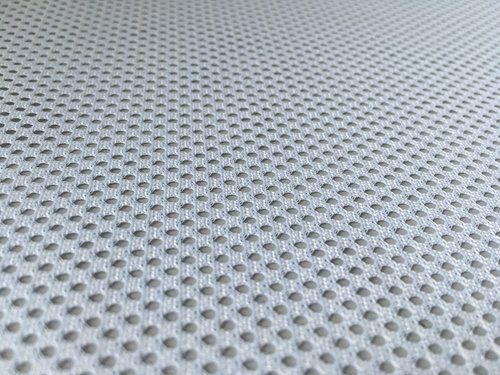 COVERAGE
(1) Apply by brushing method (without vFlexiMesh, total thickness: 1.0 mm)
First Coat vFlexi: 1 kg/m2
Second Coat vFlexi : 1 kg/m2
(2) Apply by brushing method (with vFlexiMesh, total thickness: 1.2 mm)
First Coat vFlexi : 1 kg/m2
Application of vFleximesh
Second Coat vFlexi : 1 kg/m2
APPLICABLE AREAS
Wet Kitchens
Water Tanks
Toilet
Balconies
Fish Ponds
Concrete Gutter / Roofs
Bathrooms
Planter Boxes
Sea Walls
Swimming Pools
Retaining Wall
TECHNICAL CHARACTERISTICS
| | | | | |
| --- | --- | --- | --- | --- |
| No | Test | Unit | Test Results | Test Method 1 |
| 01 | Material Idenfication | – | Styrene-Acrylate Co-Polymer | – |
| 02 | Water Penetration | mm | 0, No Water Penetration | DIN 1048 Part 5:1991 |
| 03 | Adhesion to Substrate, Average | N/mm2 | 0.9 | ASTM D4541:2009 |
| 04 | Crack Bridging 2mm and 1mm | mm | No cracks for both | ASTM C836/C836M |
| 05 | Hardness (Shore A), Median | – | 52 | ASTM D2240:2005 |
| 06 | Set-to-Touch (Based on 1 coat) | mins | 50 | ASTM D1640:2009 |
| 07 | Tensile Strength | N/mm2 | 1.6 | ASTM D412:2006 |
| 08 | Elongation at Break | % | 174.4 | – |
| 09 | Chloride Content | % Weight | 0.004 | Potentiometric Titration |
Want to know more about our Lightweight Construction Materials?
Contact our sales representatives for information on how we can help you.
TALK TO US
TELL US ABOUT YOUR PROJECT IDEAS OR JUST SAY HELLO.