Certified By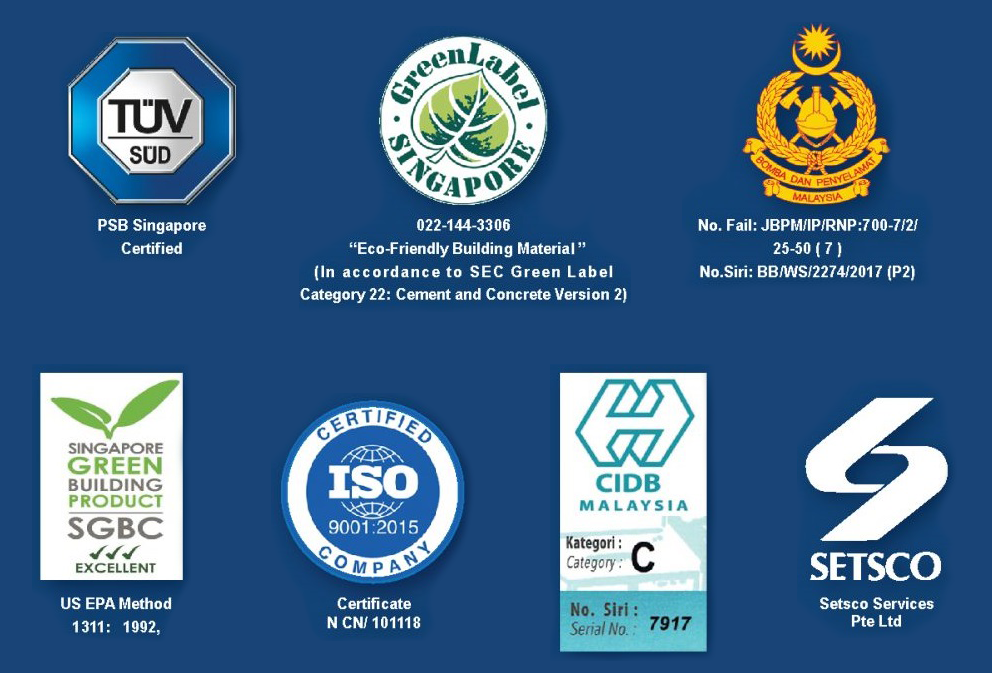 Product Details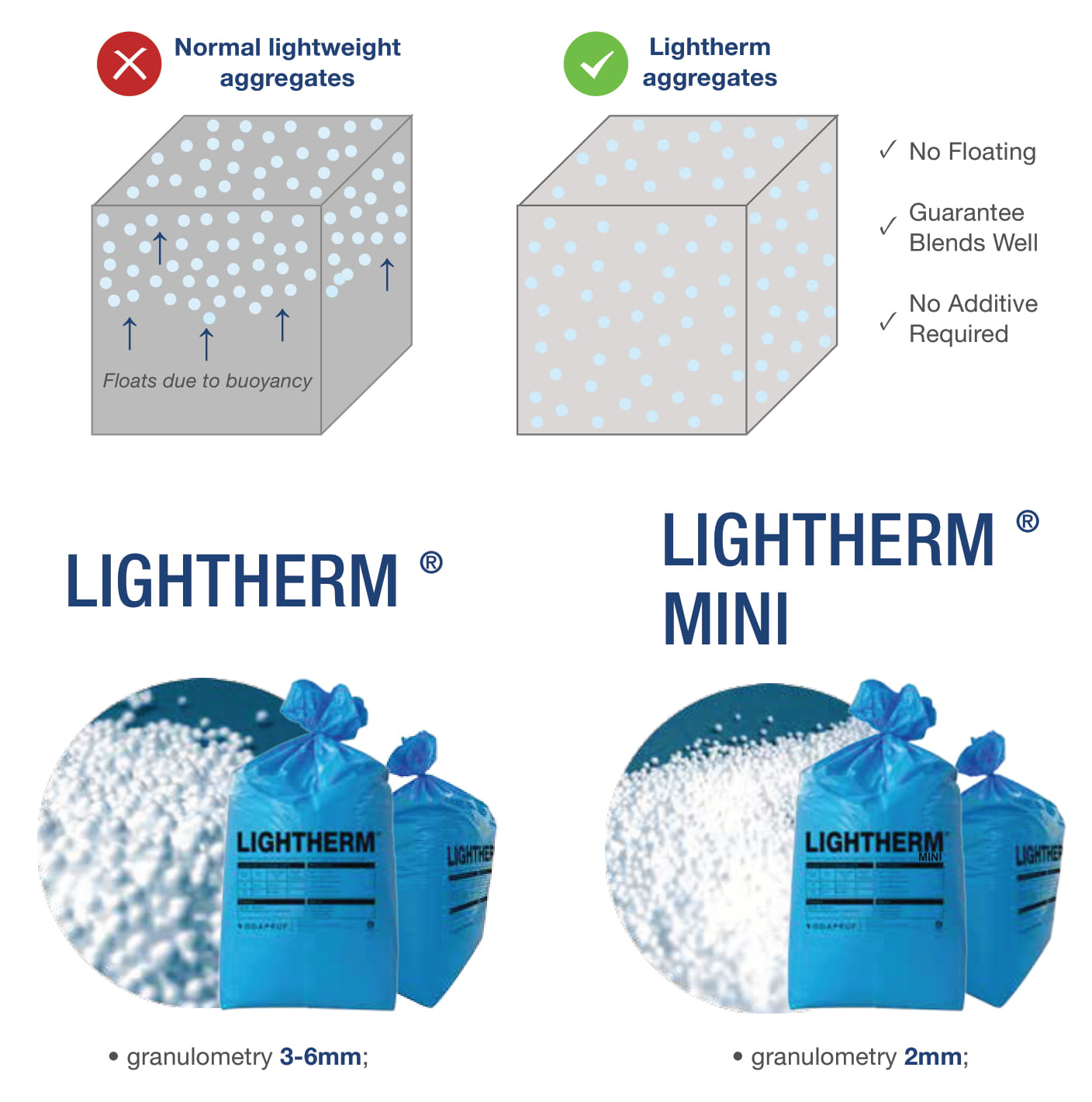 Lightherm is a lightweight aggregate specially treated with our patented VOD additives.
Lightherm when mixed with cement, becomes a lightweight screed (Lightherm Screed) – density of only 250kg/m³.
It achieved thermal con³ductivity – as low as 0.067 W/mk. Lightherm Screed has acquired COC (Certificate of Conformity) issued by TÜV SÜD PSB Singapore.
Lightherm Screed is suitable for indoor and outdoor applications.
Key Features
Ultra Lightweight, ρ = 250kg/m³
Reduce structural weight and optimize design
High Thermal Insulation, λ = 0.067W/mK
Energy efficient and cost saving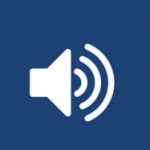 Acoustic Insulation, 14dB reduction*
*with 50mm thickness application, 14dB impact sound reduction at 500Hz
Increase comfort level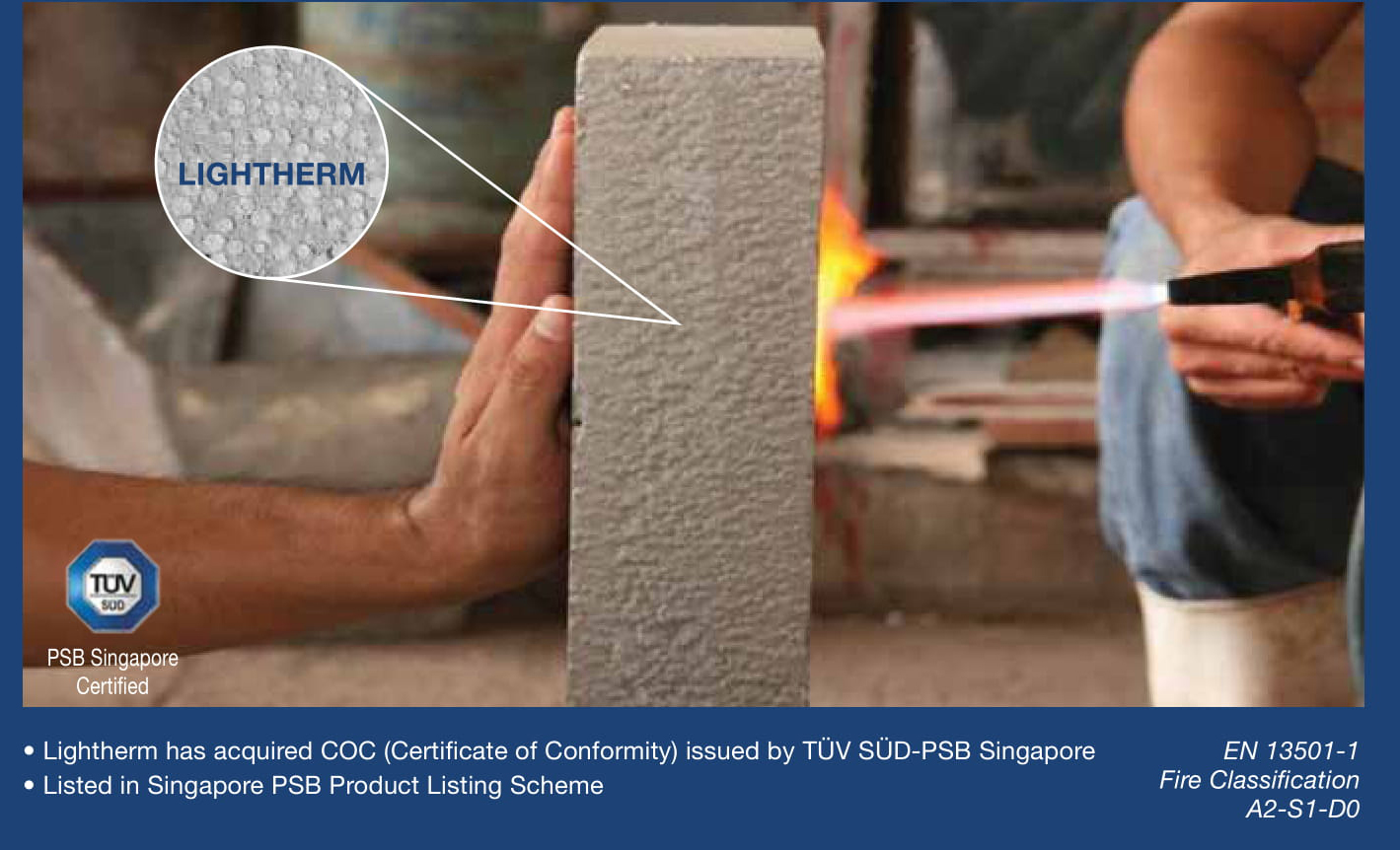 EXAMPLES OF DIFFERENT LIGHTHERM MIXTURE
As LIGHTHERM blends well with no segregation, concrete/screed with all kinds of density can be made!
COMPARISON OF BUILDINGS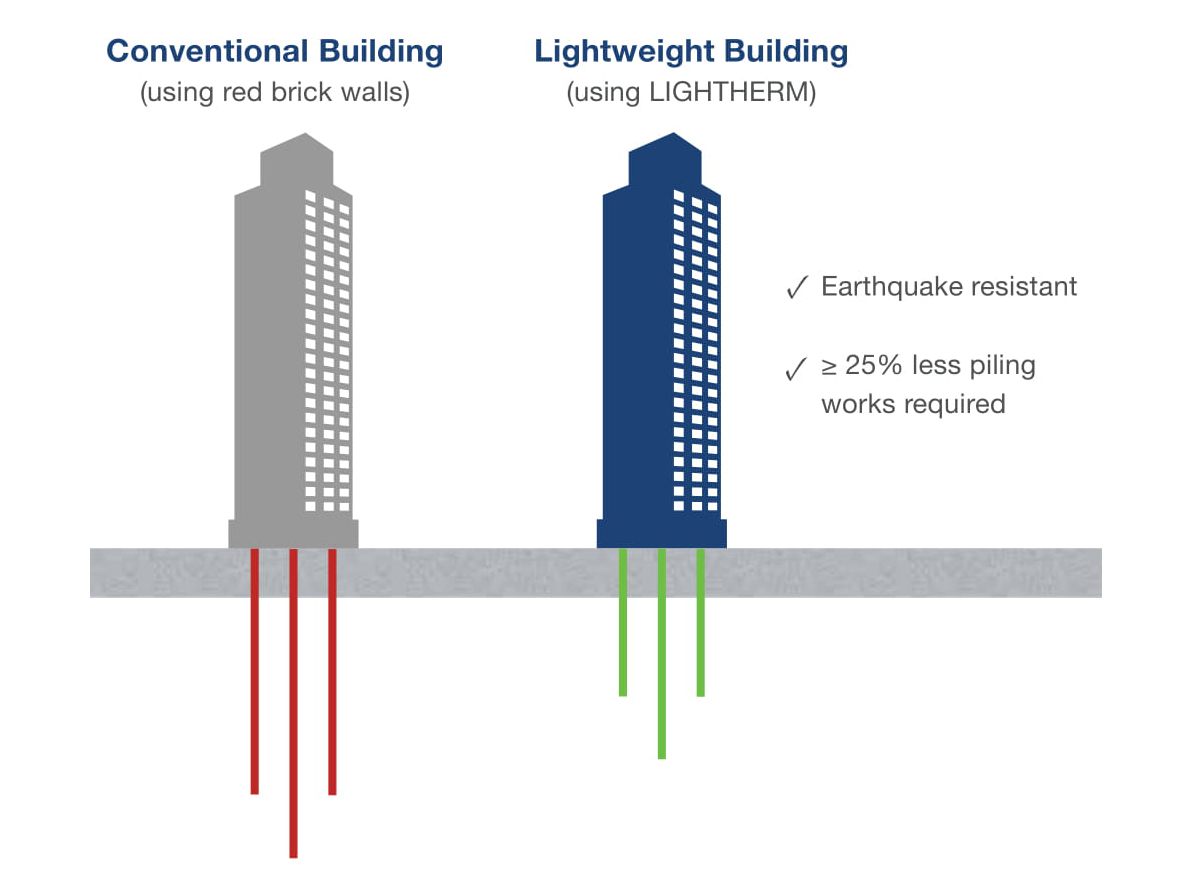 Example Of Application
Lightherm Screed is used for its thermal insulation, acoustic insulation and lightweight properties.
PREPARATION OF LIGHTHERM SCREED 250KG/M³
* Cement Portland 32.5 Cem I or Cem II limestone. Any brand of Ordinary Portland Cement is possible.
Note:
1) Always quantify Lightherm by volume, not by weight
2) Water over dosage will cause segregation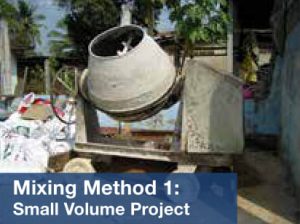 Preparation with cement mixer.
Mix for 5 minutes.
Preparation with Lightherm machine.
Mix for 5 minutes.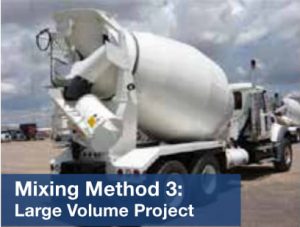 Purchase Lightherm Screed in the form of ready mix.
Mix for 5 minutes.
Contact Us For Best Quote
Lowest Price Guaranteed